Tornata di nomine per Indosuez Wm
Maurizio Ceron e Mario Spreafico assumono nuove cariche nella società del gruppo Credit Agricole a valle dell'acquisizione di Banca Leonardo in Italia.
Novità per Indosuez Wealth Management a valle dell'acquisizione di Banca Leonardo avvenuta a inizio maggio, che ha portato il totale delle masse gestite a circa 7 miliardi di euro.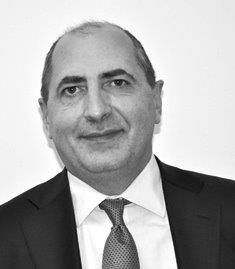 La società che fa capo al Credit Agricole ha affidato a Maurizio Ceron la carica di head of markets, investment & structuring delle due realtà, con il compito di implementare e supervisionare l'intera offerta di investimenti di Banca Leonardo e di Indosuez Wealth Management in Italia, combinando le loro competenze per dare valore ai clienti. Mentre Mario Spreafico (nella foto) è il chief investment officer di Indosuez Wealth Management Italia e di Banca Leonardo, nonché head of Southern Europe discretionary portfolio management di CA Indosuez Wealth (Europe).
Nelle scorse settimane erano stati annunciati diversi arrivi, a dimostrazione della volontà del gruppo francese di crescere nel private banking italiano, tra cui quella diMarco Szemere come senior wealth manager presso la sede di Milano. Il manager è arrivo dal gruppo  BNP Paribas, dove ha lavorato come coordinatore di team dal 2014.
ARTICOLI CORRELATI
Ti può anche interessare